Join our passionate and entrepreneurial team
Be a part of Team Planacy ⤵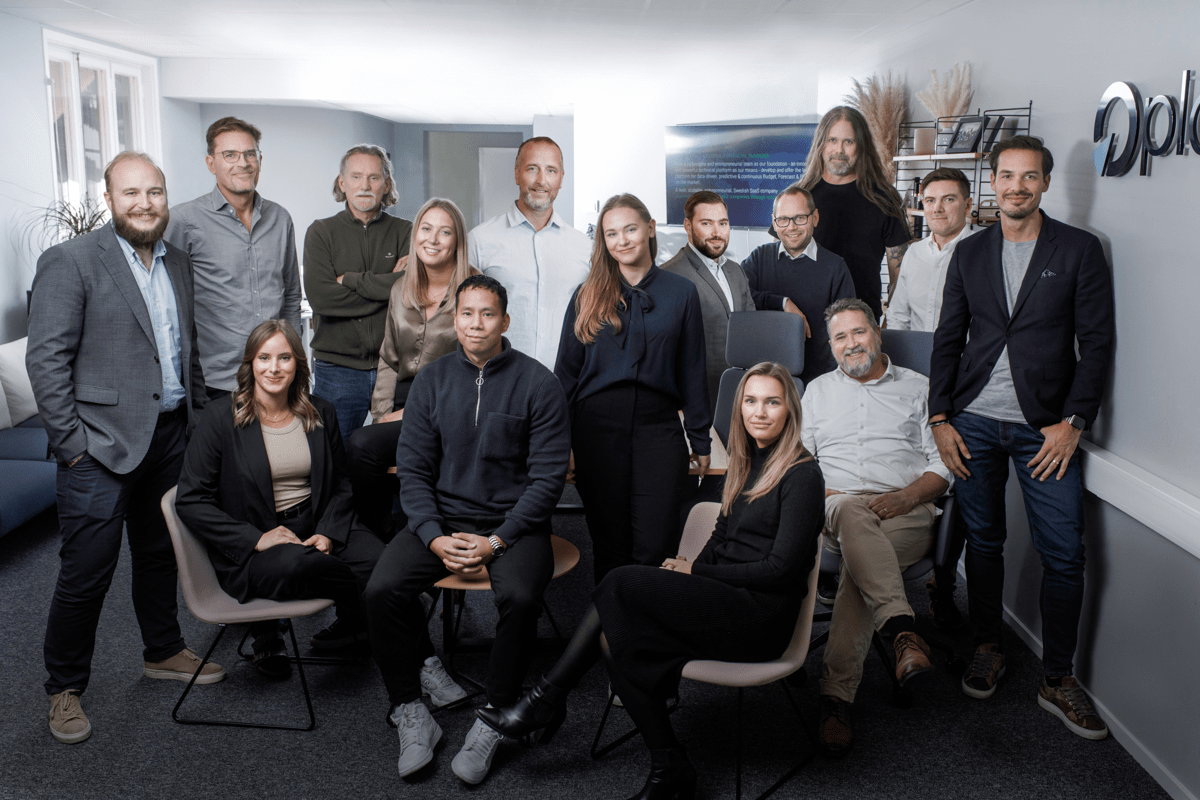 Join us on our journey to simplify data-driven financial planning
Planacy is an expanding and highly ambitious SaaS company in the scaleup phase. We're therefore in constant need of competent, committed, and passionate individuals – employees who want to help us realise our vision of helping companies to be more proactive and become more successful through data-driven financial planning.
Interested joining our journey? Then apply for any of the vacancies below.
Culture is everything
At Planacy, all employees play a key role and have a significant impact on the product and the company's development. We have a passion for what we do. We have fun together and celebrate our success with sparkling wine, Friday burgers and a well-stocked beer fridge – as well as a week-long annual Take Off to a pleasant destination (usually in the more sunny parts of Europe).
We offer a passionate, entreprenurial and flexible work environment
With well over 150 customers, including Trustly, GANT, Netlight, Fjällräven and Vitamin Well, we have demonstrated the value that our product can deliver. Now it's time to scale up!

Sweden is our home ground, Scandinavia our market – but a leading position in Europe is our goal. Now we are searching for you who, together with a passionate, competent, and committed team, wants to be part of the journey to realise our vision: to contribute to better planned, more data-driven and successful companies across Europe.
Our Perks & benefits
Flexible working environment🕐

Are you a morning person or not? Start early, work late, work from a beach in South America from time to time. We love our jobs, but value our life-balance.

A very good retirement plan 👵🏼

Better than good. You deserve a good pension when the time comes.

Comprehensive health insurance 💙

When the accident occurs - or preferably already before - our insurance helps you get the health care you need.

6 weeks vacation 🏄🏻‍♀️

We work hard to fullfil our vision. But time of with family and friends is key to reload with energy. Therefore we offer everybody 30 days paid vacation.

Annually one week team Take Off 🏖 🕺

We pack our bags and move the office for an inspiring week - usually in warmer latitudes in southern Europe

additional benefits ✅
About Planacy
Planacy is a young, fast-growing, and very ambitious SaaS company that's in an exciting phase of expansion. We've developed a powerful platform that simplifies and streamlines data-driven work with financial planning, and with it, we have taken the position as the market's leading best-of-breed platform for budgeting, forecasting and planning.
Already working at Planacy?
Let's recruit together and find your next colleague.